Let's Give Back Hope to School Children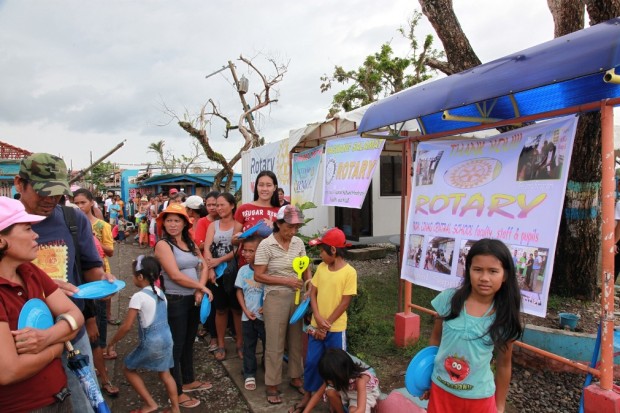 On November 8, 2013, Typhoon Haiyan (local code name Yolanda), touted to be the strongest storm ever to hit land in history (with a deadly force equal to 3.5 times that of Hurricane Katrina),  swept through Central Philippines completely damaging homes, schools and other infrastructures, and killing nearly 6,000 people and displacing some 4 million.  Hardest hit were the provinces of Samar and Leyte, including significant damages  and casualties in Western Visayas and Central Visayas.
According to the Department of Education (DepEd), Typhoon Haiyan damaged some  3,375 schools, mostly in Regions 6 and 8, which is equivalent to about 5,898 classrooms completely destroyed and 14,508 partially damaged and needing immediate repairs. Temporary learning facilities with teaching aids and learning materials are badly needed.  DepEd needs PHP 5.9 Billion or US$ 135 Million for new classrooms.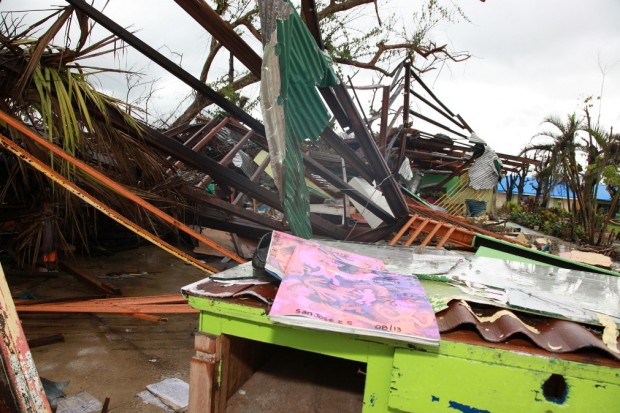 In partnership with DepEd and the concerned local government units, Help & Assistance for Rotary Philippine Districts, Inc. aims to undertake the rehabilitation and reconstruction of the schools selected by the Rotarians and assigned by DepEd to bring them back to normal operation in the shortest time possible, so affected children may immediately use them for more conducive learning. It may also undertake the construction of new schools at campuses designated by DepEd to replace those that are in designated danger zones and must be abandoned.
Your generous donations are most welcome. Please click here for our bank details.